THE CRATERS & FREIGHTERS NETWORK
A National Powerhouse with Local Accountability.
Craters & Freighters is a leader in the shipping industry with dozens of locations nationwide. Supporting commercial and residential customers in need of specialized crating, packaging, and shipping, we provide a smooth, streamlined process for the most sophisticated and complex shipping projects.
Our local Northern Colorado team of engineers, designers, customer service representatives, and shipping and logistics experts are here to go above and beyond to ensure your valuables are transported with safety and success in mind. We will provide answers to your questions, remedies to your concerns, and overall peace of mind throughout your experience with us.
We're confident that we'll have whatever you need to meet the requirements of your project, offering:
White-glove shipping
Worldwide shipping
Commercial shipping
Residential freight shipping services
Repeat manufacturing crating
Custom industrial and commercial crating
Specialty packaging services
And more
No matter the size, value, sensitivity, weight, or fragility of the asset to be shipped, we will methodically manage it from start to finish.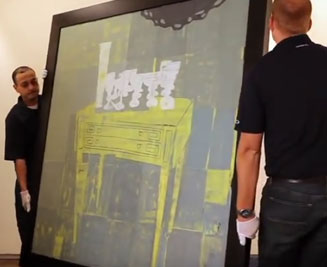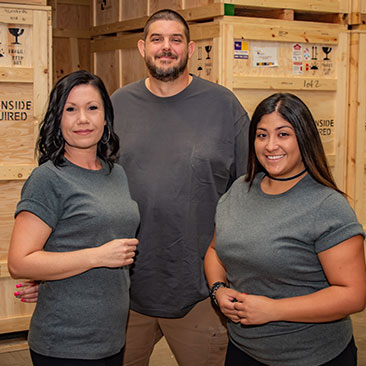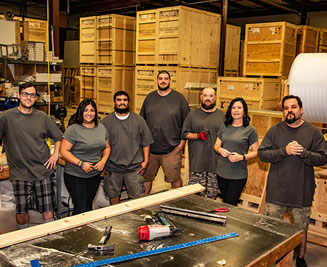 Our experts offer tailored, specialized packaging that fits your unique item to perfection for a safe, reliable transport. Our comprehensive packaging design services use various factors when determining how to best protect your valuables. We don't shy away from designing packaging schemes for demanding items, so let us take a look at your project and put a plan together that gets the job done.
We help businesses and industries of every nature get their valuable assets to their destination safely and securely. We are skilled engineers who provide exceptional services for even the most awkward and hazardous items. Our team is knowledgeable and reliable, having worked with several Colorado industries for years. You can trust us with your electronic devices, manufacturing equipment, medical supplies, construction machinery, and everything in between. From pickup to crating and packaging to shipping and delivery, we are dedicated to your project.
If you think your asset is too large or fragile to safely survive the shipping environment, call our team and let us give you the same confidence we have in its successful transport.
We offer a comprehensive list of shipping services and a shipping team that is professional, knowledgeable, and experienced. No matter where your item is traveling, domestic or international, we are skilled at getting it there damage-free and as quickly as possible. The logistics that go into each shipping project may be overwhelming to some, but not to us. Whether traveling by air, land, or sea, we'll know every aspect of your shipment's journey.
Every shipping project we manage is treated responsibly and with respect, no matter the size or value.
Our teams have unparalleled expertise in providing custom crating and packing solutions for just about any item. We understand the importance of your belongings, whether they're commercial or personal. Our custom wood crates and cushioning schemes are reliable, ensuring safe passage through the shipping stream. We use the highest quality materials and are able to pass all country requirements if shipped overseas.
We cater to the specialty packaging of manufacturing goods and industrial machinery. Craters & Freighters has no size and weight restrictions on the assets we crate, so we invite you to look to us for any challenging shipping project you have, and you can count on its success.
We've been in the crating and shipping industry for decades, and we know that often you can't get your large, heavy, hazardous, or sensitive assets to our facility for crating. Don't worry; we can come to you. Our engineers are able to design and build a custom container on-site at your location.
Crates built outside of our warehouse are made with the exact level of skill and workmanship they would be if built in-house. You can trust our expertise to get your asset crated and packaged with the precision that necessitates a safe journey.
Our residential customers are often relying on us to manage their sentimental items that hold much more than economic value. You can depend on our dedicated team to give your belongings the personal attention required to secure a successful move. Whether your items are headed across the street, across the country, or across the seas, we'll give you the confidence you want and the follow-through you need.
FAST & EASY PROCESS
We can crate, pack, and ship your largest, most heavy and valuable items.
When other providers choose to step away from a difficult project, we step up and get the job done. We enjoy being challenged and making tough jobs look easy. We also have the ability to fully insure your items while they are in our care (pickup, packaging, and transit to final destination).
STEP 1
Contact us to discuss
your needs.
STEP 2
We provide a quote with a
recommended approach.
STEP 3
Once approved we package,
crate and/or ship your item.
Expertise that delivers.
We have been a leader in our field for almost three decades. As our company has grown, we have developed the kind of expertise that people who are responsible for shipments come to trust and rely on. Ultimately, what we deliver are customer service and peace of mind.